Detailed study of your business and brand research (brand positioning)
Analysis of services or products you sell
If any, Sales History analysis
Research on your target and buyer personas
Forecast on their decision-making process along the sales funnel
Benchmarking of the field you work in and competitor analysis
Analysis of your brand's digital ecosystem (website, landing pages, social media profiles ... etc.)
 
Identifying the Unique Selling Proposition, that is to say what differentiates your business from the competition
Planning a funnel marketing strategy
Assessing the best digital ecosystem
Choosing digital channels and marketing tools suitable for your brand
Advertising budget planning
KPIs and goal setting process
 
Maybe you already own a digital company, but it is not clear to you what works and what doesn't in terms of data and statistics. If so, ask us for advice on Web Analytics and Conversion Rate Optimization. We will help you to make it clear and find out what lies behind your website statistics!
WE CAN:
detect lacks and flaws in your website from a UX point of view
identify critical issues in terms of content, positioning and persuasive elements
understand what your traffic and conversion sources are
monitor user behaviour and interactions
track conversions and e-commerce transactions
calculate the ROI and ROAS of your online marketing activities
simplify and optimize the conversion process
We provide E-commerce and Lead Generation advice
Do you own a company and would you like to achieve its full online potential? Do you already run an e-commerce but your sales don't meet your expectations? Are you already applying lead acquisition techniques but still getting unsatisfactory results? Do you often see other companies' sponsorships and would you like to create equally effective ones? Don't you have physical products to sell but do you want to outrun the competition by selling a service?
Agylax provides you with the right solution to all of your problems! Our know-how and expertise in Digital Marketing and Communication will help you to comprehend which weaknesses are preventing your business from taking off and what you should improve to stay one step ahead of your competitors. Together, we will rebuild the digital face of your company.
We will start with a complete analysis of your company to highlight its strengths and its weaknesses. Then, we need to set a Digital Marketing Strategy to solve your problems. This involves a series of actions to launch or relaunch your business by focusing on visibility, both on Google and social media. This way, our SEO and SEM activities will lead to an increase in the number of potential customers and earnings.
Together we will set realistic and measurable goals and KPIs. We then constantly check that outcomes are in line with expectations. Anyway, we will adapt the strategy over time according to your target audience's behaviour. All of this with the aim of maximizing the ROI and ROAS of each campaign.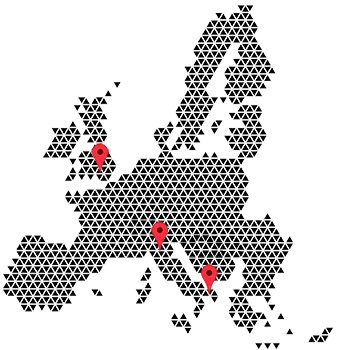 If you feel you match our vision and if you want to stand out from your competitors, tell us about your project. We are pleased to hear you.